Resources
News
Product
Contact Us
Add: 12,Victory Road,Development Zone,
Jiangning District,Nanjing City,
Jiangsu Province,China
Tel: +86-025-5212 1028
Fax: +86-025-5212 4208
E-mail: sales@nj3a.com
Website: www.nanjingsanai.com
Case Studies
▲Shagang accredits SA-600's performance after conducting a month-long testing
Shagang Group, the largest non-state controlled steel producer in China, handles large amount of bulk products in their daily importation and transportation of iron ore and coal. The existing measuring solution was unable to meet management's demand for accurate weighing results. The SA-600 Array Belt Weigher was installed in a technological upgrade process to provide better weighing solution.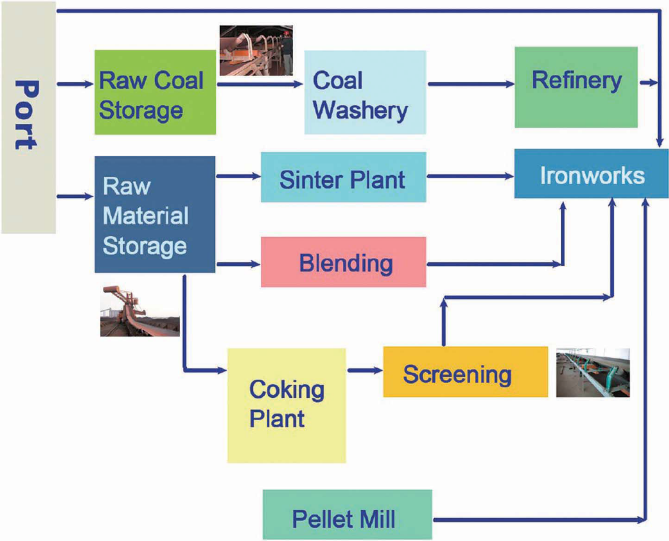 【Each arrow represent a SA-600 installation】
Following the first installation in May 2012, the Shagang group's maintenance crew conducted a month-longtesting of the equipment using their existing hopper scale as control instrument. The SA-600 successfully met the promised 0.2% accuracy without re-calibration. Currently 22 SA-600 belt weighers are installed inShagang, providing measurement for trade and internal process monitoring.
▲Fangcheng Port uses SA-600 to replace hopper scale
Fangcheng port is the one of the two large Chinese ports in the Tonkin gulf. The local environments arechallenging for accurate belt weighing due to the high humidity and the constant strong sea wind. The first SA-600 belt weigher was used for weighing of sulfur, a corrosive material. Our product successfully met the promised accuracy in such harsh conditions. Currently there are 6 SA-600 and A3 belt weighers operating inFangcheng port. Because of its proven high accuracy and durability, the client opted to replace the conventional hopper with the SA-600 as the main measuring equipment for Fangcheng port's grain handlingexpansion project, thus saving millions on both equipment purchase and space utilisations.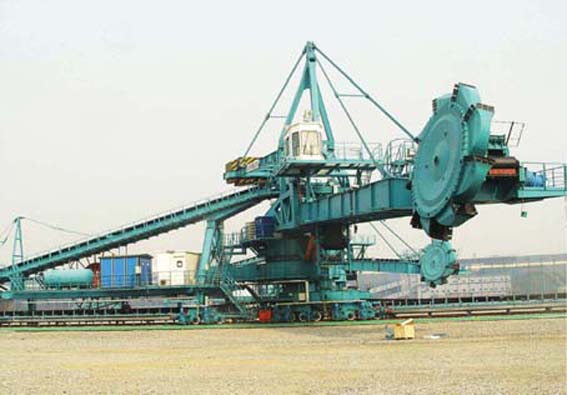 【A Fangcheng port reclaimer equipped with the A3 belt weigher】