Product
News
Product
Contact Us
Add: 12,Victory Road,Development Zone,
Jiangning District,Nanjing City,
Jiangsu Province,China
Tel: +86-025-5212 1028
Fax: +86-025-5212 4208
E-mail: sales@nj3a.com
Website: www.nanjingsanai.com
SA-600 Belt Weigher
Overview

Industry and Clients

Features

Technical Parameters
The SA-600 Array Belt Weighing System is a high precision belt weigher capable of achieving long term 0.2% accuracy with low maintenance. It employs patented loadcell and weighing platform designs and unique algorithm to guarantee performance in some of the harshest industrial environments.
Built on Nanjing Sanai's knowledge in the motion weighing industry, thousands of hours of laboratory and field testing, the SA-600 has been delivering accurate, reliable and fast measurements in over 300 sites globally. Our confidence in the SA-600 belt weigher allow us to offer Performance Guarantee – 3 months unconditional full refund policy for all first time customers.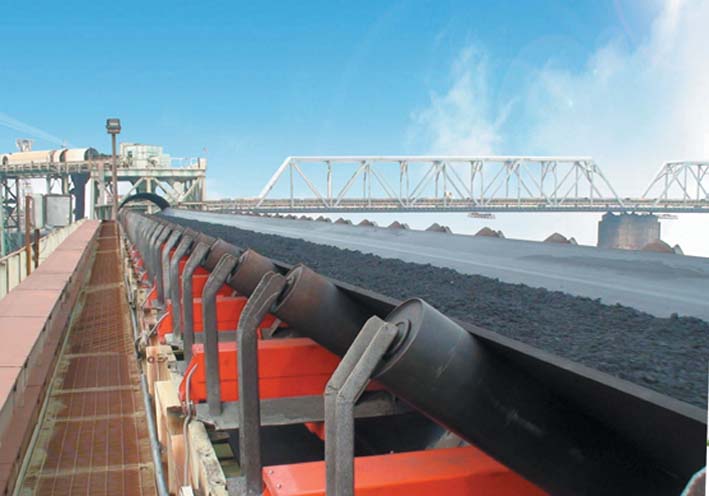 The SA-600 series' advantages:
Precision weighing

Up to 0.2% accuracy in use

Rugged construction

Remain accurate in the harshest working conditions

Minimal maintenance

Little adjustment needed in daily operation, no recalibration required




for a minimum of three months

Modular design

Easy installation, customisable for different client demands

Remote Monitoring

The Remote Expert Access Diagnostic System (READS) provides




secure connections between each SA-600 system and Nanjing




Sanai's central server, where our software and human experts




provide real-time, round the clock monitoring.

Powerful electronic

Touch screen access, customised control, integrates to any PLC




systems

Guaranteed performance

Three-months guaranteed return policy, over 300 successful de




ployments in China and abroad
The SA-600 has been used in industries such as:
● Metallurgy
● Mining
● Port operation
● Power plants
● Chemical plants
● Grain storage/handling
Firms currently using the SA-600 Belt Weighing System include:
Port Operation
Rizhao port Port of Lianyungang
Fangcheng port
Steel and Metallurgy
Shougang group
Shagang group
Maanshan iron & steel
Ansteel group
Energy Sector
Shenhua group
China Guodian Corporation
China Huadian Corporation
M
ining
Zijin mining Group Yanzhou Coal Mining Company Limit
C
hemical Industry
SINOPEC
CNOOC
Unique Design:

Modular system

Maximum weigh length with easy installation and customization options

Weigh platforms

Strong, stable and light weight construction which delivers accurate measurement

in the most hostile environments with minimal maintenance

loadcells

Purpose-built loadcell, resistant to eccentric load and horizontal torque

Tachometer

patented design for long-term precision speed signals
Powerful Electronics

Advanced algorithm

Eliminate the effect of belt positioning, belt stiffness and relative platform

positions

Temperature compensation

Weighing modules are individually tested and calibrated to ensure accuracy

across wide temperature range

(Optional) READS system

Remote Expert Access Diagnostic System allows real·time monitor,

diagnose and reporting by our team of experts, ensuring accurate

measurement anywhere anytime.

PLC systems Integration

Nanjing Sanai's extensive knowledge in industrial automation allows the

SA-600 to integrate into client's existing PLC system.
Belt width

(mm)

Belt speed

(m/s)

Flowrate

(t/h)

Maximum inclination

( °)

conveyor frame

width (mm)

A

Idler space (mm)

L

Unit weight

Kg

500

0.5~2.5

30~250

≤16

800

1000~1200

55

650

0.5~2.5

60~400

≤16

950

1000~1200

70

800

0.8~3.15

100~800

≤16

1150

1000~1200

85

1000

0.8~4.0

150~1600

≤16

1350

1000~1200

105

1200

1.0~5.0

300~3000

≤16

1600

1000~1200

125

1400

1.0~5.0

500~4000

≤16

1800

1000~1200

145

1600

2.0~5.0

1000~5000

≤16

2060

1000~1200

185

1800

2.0~6.5

2000~9000

≤9

2280

1000~1200

230

2000

2.0~6.5

3000~11000

≤9

2480

1000~1200

280

2200

3.15~6.5

5000~14000

≤9

2800

1000~1200

340

2400

3.15~6.5

7000~17000

≤9

3100

1000~1200

410
Model

Error(%)

Units

Number of idlers

Total equipment length

Belt length required

Initial verification

In use

n

2n

(m)

LN(m)

SA/IC

L

0.1

0.2

8

16

2nL

≥ 2(n+5)L

0.25

0.5

4~6

8~12